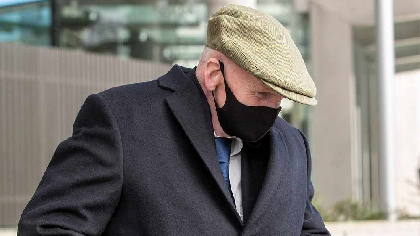 A former teacher at Terenure College in Dublin has been jailed for eight years for abusing 23 boys at the private school between 1973 and 1990.
John McClean, of Casimir Avenue, Harold's Cross, Dublin, abused them through his roles as teacher, rugby coach and costume fitter for school plays.
In 1979, six years after the first boy was sexually assaulted by McClean, a complaint was made to the then principal of Terenure College.
Aside from removing him from his role as costume fitter for the school plays, the court heard no further action.
In 1996, McClean admitted abusing one boy.
The then head of the Carmelites Order of Ireland, which runs the private school, was made aware of his admission, but it wasn't brought to Gardaí.
Before handing down sentence today, Judge Pauline Codd commended the 23 survivors for their "immense courage" in coming forward.
She said it's not easy to make such a complaint and she lauded them for their resilience and strength.
McClean wore a black face mask in the dock and protected himself from the glare of the public gallery by covering the rest of his face with his hand.
Before jailing him for eight years, Judge Codd rejected his application to delay sending him to prison until he is vaccinated for Covid-19.