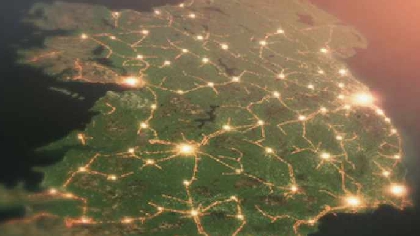 Less than a quarter of available homes have been connected under the National Broadband Plan.
That's according to the company behind the project, which has appeared before an Oireachtas Committee this afternoon.

National Broadband Ireland says 64,000 homes have been 'passed' and are ready for connection, out of 540,000.
The development comes after the first premises in the Kilcoole Deployment Area were successfully connected earlier this year.
Townlands in the Kicoole Deployment Area include Calary, Delgany, Greystones, and Powerscourt among others.
Up to 15,781 premises in County Wicklow are included in the State's Intervention Area, which will see NBI deliver minimum speeds of 500 megabits per second to homes, businesses, farms and schools.