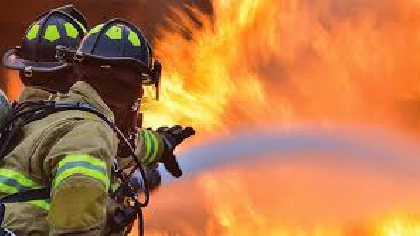 Wicklow Fire Services have been battling a blaze on Carrick Mountain close to Glenealy.
The blaze broke out at approximately 11am on Sunday morning.
A helicopter also joined the Fire Services to contain the blaze yesterday.
A Status Orange Forest Fire Risk Warning is in place until Wednesday this week.