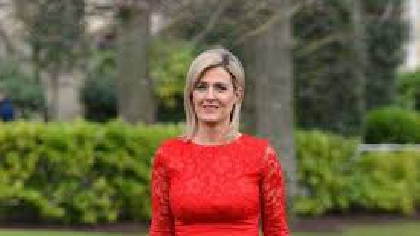 The Dun Laoghaire TD says she's disappointed with the decision and will take time to reflect on it.
The Fine Gael executive council has been meeting this evening to discuss Maria Bailey's future, and she has been deselected as a party candidate.

It follows the swinggate controversy where she tried to sue a Dublin Hotel after falling off a swing at the property.

In a statement this evening Deputy Bailey says she's disappointed and will take time to reflect on the move by party HQ.

She said the Taoiseach has contacted her to confirm her deselection after a vote by her local branch calling for a review of the election ticket.

Deputy Bailey said she raised serious issues about the procedures of that branch meeting.

She added that she had been hoping to move on and work hard to rebuild her reputation, but that anonymous sources have been working against her at every turn.

She said she was proud to be a Fine Gael TD and will continue in her role as a public representative.