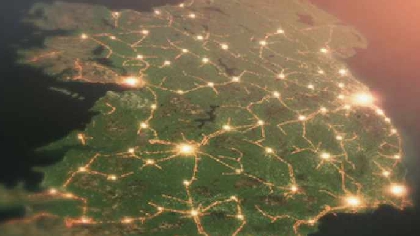 It means that the Government can now move towards signing the contract to deliver high speed broadband.
Communications Minister Richard Bruton says it will ensure that "rural Ireland is not left behind."

The plan is to provide high speed broadband to 1.1 million people across the country, over 54-thousand farms and 695 schools.

EU Commissioner Margrethe Vestager says the plan will address the "significant digital divide between urban and rural areas."The National Broadband Plan which has been in development since 2012 aims to bring high speed connectivity to half a million homes around the country.
Just €55 million of the three billion euro of state subvention for a private company, to roll out broadband to 540,000 homes in rural areas, is being spent on providing the service in Wicklow.
Most of the expenditure will be in Cork at €290 million, followed by Galway at €151 million.