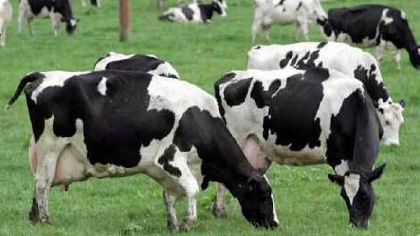 The Irish Farmers Association says it's disappointed to walk away from today's Beef Market Taskforce meeting without a price increase for beef farmers.
The group called for an immediate and significant price increase to the amount they are being paid for beef products.

Today marked the first meeting of the Taskforce, which was forced to adjourn proceedings two months ago following a confrontation between farmers and meat industry representatives.
Farmers were calling for the Beef Market Taskforce to meet as soon as possible after court injunctions against two protesting beef farmers were dropped by a Longford based pet food company.
The injunctions against Fine Gael Councillor, Paraic Brady, and local carpenter Colm Leonard, had led to farmers blocking off large parts of Dublin city centre this week in protest.
Farmers had said if progress isn't made by December 15th, they may escalate their protest by forming blockades at supermarket distribution centres.