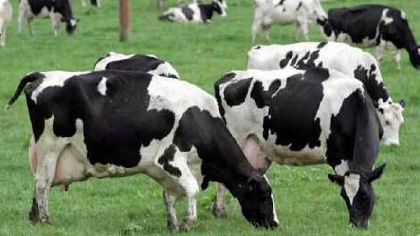 The Beef Plan Movement, Meat Industry Ireland, farming organisations and Government agencies met in Kildare yesterday.
The talks to bring the ongoing beef dispute to an end, and get a fairer price for farmers lasted for twelve hours.

President of the Irish Farmer's Association Joe Healy says farmers are getting a raw deal when it comes to payment.

He also wants retailers to be at the next meeting, to see first hand what farmers are subjected to.

He believes that all parties involved coming together for talks was the right thing to do.

Some of the issues raised yesterday include a review of the pricing grid and to review live weighing in meat factories.

Agriculture Minister Michael Creed is urging "continued constructive dialogue" between all of those involved.
Last month, the Beef Exceptional Aid Measure was announced to provide financial aid to Irish beef farmers most affected by market volatility and uncertainty arising out of Brexit.
It will be funded by a combination of EU exceptional aid and Exchequer support.
Agriculture Minister Michael Creed says the funding will bring some relief to beef farmers.