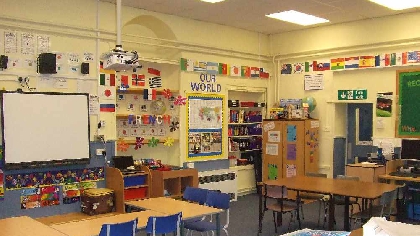 Enrolment numbers in Primary and Post-primary schools in Wicklow show a 0.8 per cent increase between September 2017 and 2018.
The Department of Education and Skills has published initial results on enrolments by local administrative area for September 2018 in Primary and Post-primary schools across Ireland.
The total number of pupils enrolled for the 2018/2019 school year in both primary and post-primary schools in Wicklow rose to 29,103, an increase of 233.
At both primary and secondary level, the number of multi-denominational schools has risen.
Enrolments in multi-denominational primary schools in Wicklow increased by 9.4 per cent while in Catholic schools they decreased by 0.4 per cent.
Total enrolments in Catholic primary schools in Wicklow stood at 13,329 in September 2018, representing 73.6 per cent of all pupils, down from 74.2 per cent in 2017.
Enrolments in multi-denominational schools stood at 1,356, accounting for 7.5 per cent of the total (up from 6.9 in 2017).
Church of Ireland schools had enrolments of 2,108, representing 11.6 per cent of all pupils.
Overall in Wicklow more primary schools gained than lost pupils, with 26 schools seeing an increase of 5 or more pupils, compared with 18 schools that saw a decrease of 5 or more.
The report shows that Wicklow had a lower proportion of small schools than average, with 13.6 per cent of schools having 60 pupils or fewer and with 2.3 per cent of pupils attending such schools.
It also shows that the average primary school size in Wicklow is 224 pupils, above the national average of 180 pupils.