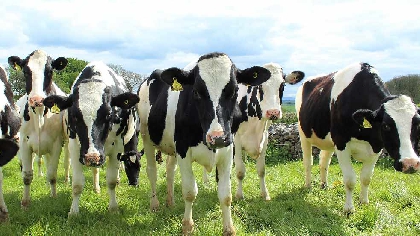 Ireland's greenhouse gas emissions increased by almost 5 per cent last year.
That's according to provisional figures published by the Environmental Protection Agency.

The figures show a 4.7% rise in emissions compared to 2020, and agriculture recorded a 3% increase, the third year in a row that emissions rose in the sector.
There has also been a 2.8% increase in the number of dairy cows, which accounted for the eleventh consecutive yearly rise in the herd.
But farmers at Blessington Mart in Wicklow have said they are being unfairly targeted when it comes to the environment here.