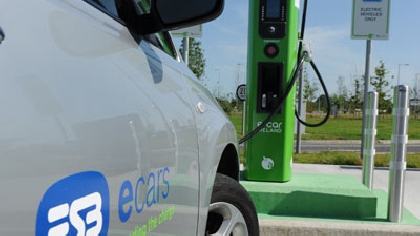 Owners of electric cars will now have to pay for using all public chargers from next month.
The ESB will charge €3.41 to charge a battery by 100km at slow charge outlets, which have been free up to now.

While new car buyers are three times more likely to choose an eco-friendly option when compared to two years ago.

CSO stats show more than 13,263 new cars were licensed here in February, with 18 per cent of these either hybrid or electric.

This is almost three times more the amount of electric options sold when compared with February 2018.

By 2030, it's hoped there'll be at least 500,000 electric vehicles on Irish roads.