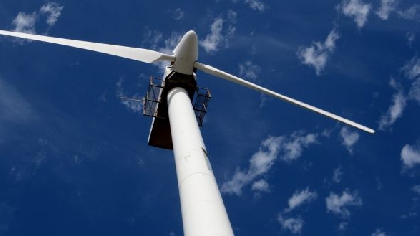 Energia has been awarded foreshore licences to allow the company to begin carrying out  surveys for offshore wind energy projects off Wicklow, Waterford and Wexford.
If given the go ahead, the projects located between 10 and 25 Kilometers off shore, would provide up to 1,600 megawatts of offshore wind power, enough to meet the needs of over a million homes.
Energia says the survey work will take over two years to complete.
But speaking to East Coast FM's Morning Show, Wicklow TD Jennifer Whitmore said she is not very optimistic that the windfarm energy sector will grow anytime soon.