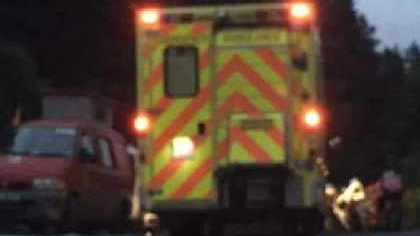 There were further difficulties caused in Wicklow at the weekend by illegal parking.
Ambulance services were delayed in getting to an emergency in Glenmalure on Saturday night, as vehicles parked on the side of the road had blocked access.
Wicklow County Council is also being asked to clarify the laws regarding camping on beaches.
Locals say signs posted on the beach at Ennerielly prohibit any overnight parking or camping, but several camper vans were parked for the weekend, while at least 20 vehicles were in the main car park at Brittas Bay on Saturday night after it was closed, facilitating people camping on the beach.
The council by-laws from 2012 clearly state no overnight camping on Wicklow beaches, but it appears there is no enforcement of these rules.