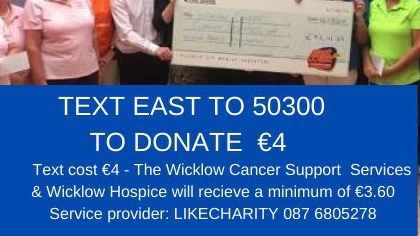 This year's East Coast FM Wicklow Wide Coffee Morning is back for a week of fundraising both on air and online. 
For the past twelve years the event has helped to raise funds for cancer support services in the county and the Wicklow Hospice.
Despite difficulties due to Covid 19, their services have adapted, with virtual classes, therapies delivered online, along with food deliveries and appointment drops.
This week, we'll hear about the work of those crucial services and speak to people affected by cancer and to their families. Coordinator Clare Hogan says it's important to recognise their hard work and talent.