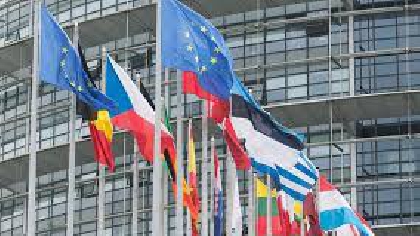 There's been a mixed response here to the €1.8 trillion EU Covid-19 recovery deal agreed overnight.
The 27 leaders finally agreed a package for countries worst-hit by the virus, after five days of marathon talks in Brussels.
The German Chancellor calls it an impressive response to a historic recession while the Taoiseach says it will reboot and re-engineer recovery.

Ireland will contribute to countries hit hardest by Covid 19, who can avail of €750 billion of loans and grants.

The Common Agricultural Policy has been reduced by €35 billion.
The Irish Farmers' Association, The Irish Creamery Milk Suppliers Association, and The Irish Cattle and Sheep Farmers' Association are all critical of the decision, saying the Government must make up the reduction in payments.

IBEC says the deal brings confidence to the Irish business community.

Labour leader Alan Kelly says the grant package is 20% less than planned and is not large enough.