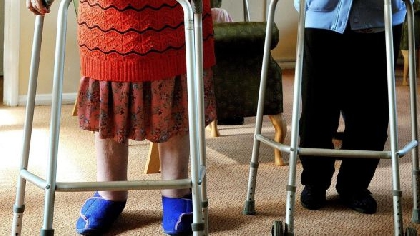 The Oireachtas Justice Committee has decided the Dying with Dignity Bill is unfit for purpose and "doesn't stack up".
It's recommended a Special Oireachtas Committee on assisted dying be set up to take a deeper look at the issue.

The Dying with Dignity Bill would have allowed terminally ill people access to medical assistance to end their life.

The bill was a sensitive one which had support from campaigners like Vicky Phelan, Gail O'Rourke and Tom Curran, the partner of the late Marie Fleming.

But it had detractors too - including doctors concerned about safeguards, and campaigners who saw it as a slippery slope to more widespread euthanasia.

After the Dáil passed the bill the Justice Committee was tasked with examining it.

Chairman Kildare TD James Lawless saying they've decided it can't proceed.

The committee has recommended another special Committee be set up to examine assisted dying, in a similar way to the one that examined new abortion legislation.

If accepted a new committee could take another year to report - with Kenny saying he's still hopeful of passing a new bill in the lifetime of this Government.