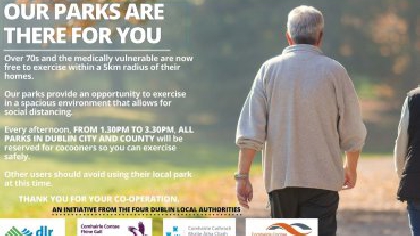 Dublin's four local authorities have designated 1.30pm to 3.30pm as a time for people who are cocooning to visit their local parks.
The two-hour period will be reserved in all parks across Dublin city and county for people who are cocooning.
This includes the over-70s and medically vulnerable people.

Other users are asked to consider using parks at other times so that those cocooning can have as much space and confidence in physical distancing as possible.