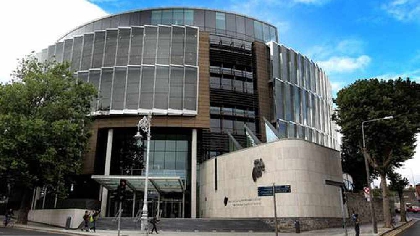 Their cases were expected to be dealt with at district court level, but a judge refused to hear them there due to the seriousness of the alleged offences.
The identities of child victims and child offenders are protected by law.

Journalists are prohibited from naming them or revealing any detail that might lead to someone figuring out who they are.

In this case, six men and four women are accused of posting images and details online in relation to two children who killed another child.

Last month, Judge John Hughes refused to deal with their cases, describing the alleged offences as "serious and unfit for trial" at district court level.

By refusing jurisdiction, the DPP must decide whether to pursue trials before a judge and jury at circuit court level, where the penalties on conviction are much higher.

A decision was due to be made by today, but she was given another six weeks to consider matters.

One of the defence solicitors, Michael French, expressed his disappointment that no progress had been made and he applied for the charges against his clients to be dropped if a decision wasn't available on the adjourned date.

His application was refused today but the judge said she would consider it again on March 3rd if the DPP's directions are not available by then.