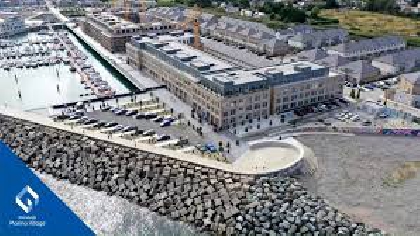 The developer  Glenveagh Properties has confirmed it's reducing the prices of its apartments at the marina village in Greystones and at a seven property development on Shrewsbury road in Dublin,  because of a downturn in interest in higher priced properties.
According to the Irish Independent, as part of its interim results for the first half of this year, the company has described the properties as "non-core" assets that need to be sold within 12 months.
Glenveagh had expected to take up to four years to sell most of the properties at the two locations, but now wants to offload them at a discount, to generate maximum cash in hand.
The report says the accelerated sales plan will generate at least €100 million, but requires over €20 million in a write-off of their book value now.