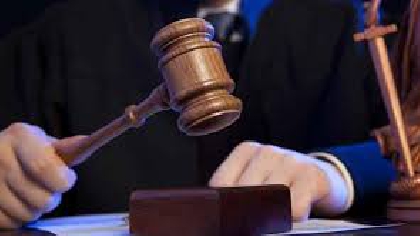 The jurors in the Adrian Donohoe murder trial returned to the Central Criminal Court today to hear evidence in the case, for the first time in two months.
Aaron Brady of New Road, Crossmaglen, County Armagh denies the capital murder of Detective Garda Donohoe and has also pleaded NOT guilty to a robbery charge.

This trial began in late January, but the jury hasn't been required since the beginning of March, as a number of legal issues were dealt with in their absence.

They returned today to learn that one of the jurors has been discharged due to his concerns attending court during the Covid-19 pandemic.

Detective Garda Adrian Donohoe was shot dead while on duty on January 25th 2013.

He had been part of an armed escort that was attacked by a number of masked men outside Lordship Credit Union in County Louth.

It is the prosecution's case that Aaron Brady pulled the trigger. He denies capital murder and a charge of robbery.

Today, the jurors began watching CCTV footage from various locations taken a few days before the shooting.

The next few days will be taken up by CCTV and phone evidence, and they were told they'll then hear from some witnesses in the US via video link.

An update on an estimated finish time for this lengthy trial will be given tomorrow following a request from the jury today.