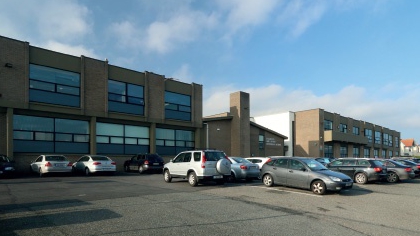 After a long battle there's been a cautious welcome given to the news that Saint David's secondary school in Greystones has been granted permission to go to tender for their new school buildings.
Last January Former pupil and Health Minister Simon Harris said that following consultation with the Department of Education the work would get underway in May of this year, but that failed to materialise..
This week Minster Harris said the department has now finally sanctioned approval for the extension and refurbishment works to go to tender.
Concerns had been raised after the start date for long-overdue extension works to St David's Secondary School in Greystones had been indefinitely delayed.
Information released to Wicklow TD Stephen Donnelly shows architectural planning for the development is still at an advanced stage, with the Department still identifying suitable companies to bid for the work.
The Department of Education had expected work on the extension and refurbishment of the school would begin during the summer.
Planning permission was granted by the County Council in 2016 and includes a new sports centre, five new classrooms, a new technology room and a media room.