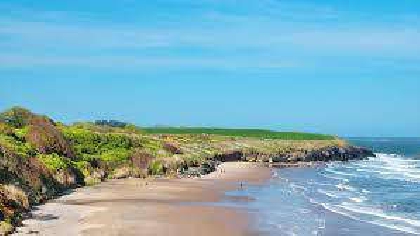 A decision will be issued by February 6th, 2024.
The decision by An Bord Pleanála on the appeal by developers against a refusal to allow a tourism development to go ahead at Magheramore has been delayed, according to Wicklow Green Party TD Deputy Steven Matthews.
Deputy Matthews said the Board wrote to him and said they could not provide the decision within the statutory timeframe of 18 weeks due to a backlog of cases, and will now issue a decision by February 6th, 2024.
Deputy Matthews said;
"Earlier this year Wicklow County Council refused permission to Creatively Pacific Ltd for a boutique holiday resort at the ecologically sensitive Magheramore beach, a Special Area of Conservation. The firm appealed the decision and I submitted an observation on the appeal, having made a lengthy submission on the original planning application.

"I feel the proposed development is completely unsuitable for the protected are and falls foul of our obligations to protect this special area of conservation. I am very concerned about the impact on water quality, the impact on Curlew feeding grounds, artificial light impact and the loss of habitats associated with development works. A great many members of the local community and beyond made their thoughts known during the application process and I believe Wicklow County Council made the correct decision. I hope the Board follows suit."