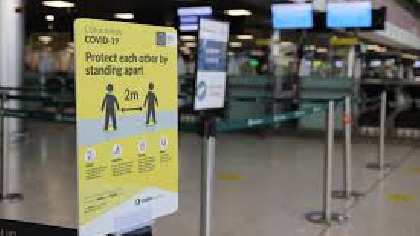 There are conflicting opinions on Ireland's 'green list'.
Irish people travelling to 15 countries no longer have to self-isolate when they come home.
infectious diseases expert, Professor Jack Lambert, from the Mater Hospital, says the green list is far too restrictive.
But another public health expert says travelling to any country is very dangerous at the moment.
Professor Emer Shelley, from the Royal College of Physicians, says even 'green list' countries like Gibraltar and Monaco aren't safe.
Meanwhile it's emerged that just over 4-thousand calls were made to check up on almost 62-thousand passengers arriving into Dublin Airport during the first two weeks of July.
It follows a parliamentary question from Social Democrats co-leader Róisín Shortall, which shows just 52 per cent were answered.
A sample of around 6,100 passengers was taken, with around 2-thousand exempt from follow-up as they were transiting to Northern Ireland, or in the State for less than two days.