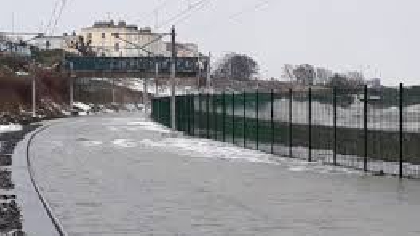 Rising sea levels and stronger storms are a threat to the DART line and homes near the seafront in Dublin.
A report by Dún Laoghaire-Rathdown County Council says climate change will make freak weather events more frequent.
Experts say once-in-a-century rainstorms like the one that flooded the DART line in 2008 will occur more often.
According to the Irish Independent, architectural heritage is also at risk in the area because older buildings are closer to the sea.