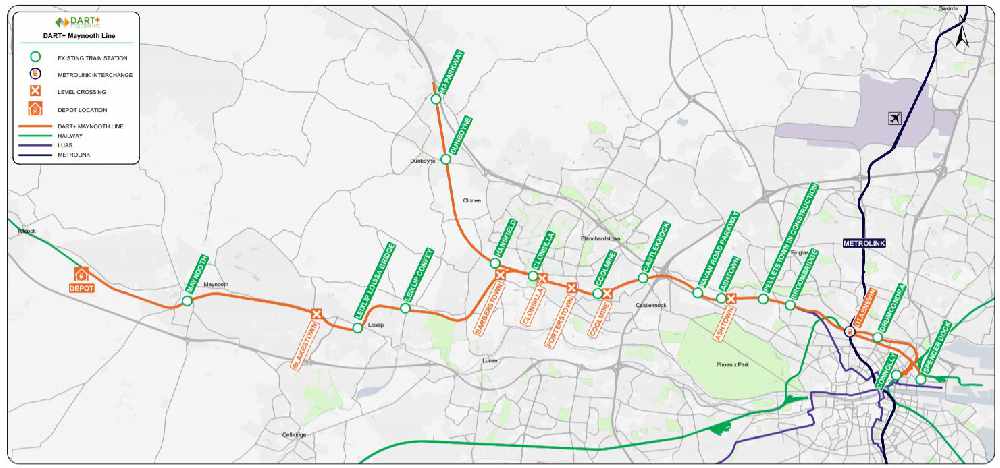 A major milestone, to extend the DART line to Meath and Kildare, is being reached this week.
A planning application is being lodged that will mean faster and more frequent trains for places like Castleknock, Leixlip and Maynooth.

Under this plan the DART will be extended from Connolly and Spencer Dock in Dublin - out to Maynooth and the M3 Parkway in Meath.

The number of trains running per hour will double from 6 to 12 - while passenger capacity will almost triple.

It's hoped work can begin in 2024, becoming operational in 2029.

Potentially impacted landowners and occupiers are be contacted directly before the application is lodged on Friday.