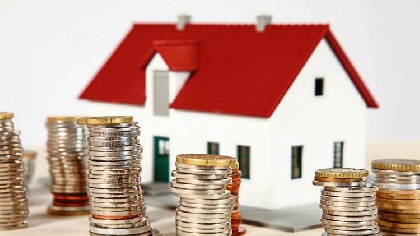 In Wicklow, prices in the third quarter of 2022 were 8% higher than a year previously, compared to a rise of 11% seen a year ago.
The average price of a home is now €412,000, 15% below its Celtic Tiger peak.

Nationally housing prices were largely stable between June and September.
The average listed price nationwide in the third quarter of 2022 was €311,514, up 0.1% on the average for the second quarter of the year and 16% below the Celtic Tiger peak.
Due to increases in recent quarters, year-on-year inflation remains high at 7.7%, although this is down from 9.2% three months ago.

The number of homes available to buy on September 1st stood at nearly 15,500, up 22% on the same date last year and the highest total nationally in almost two years.
The increase in availability on the market is driven by Dublin (where it is up 30% year-on-year) and the rest of Leinster (up 40%), although stock on the market is also higher than a year ago in Munster (up 8%) and Connacht-Ulster (up 15%).