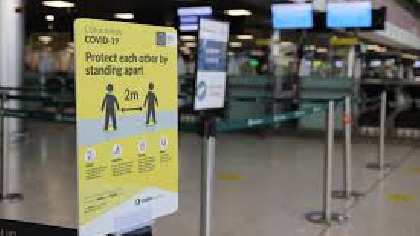 Ryanair and Aer Lingus have described the government's travel greenlist as a disaster that means Ireland is closed for business.
The airlines have told the Dáil's COVID committee this is the biggest crisis to ever hit the sector.
The travel greenlist caused no end of confusion with government Ministers at sixes and sevens with the messaging.

Ryanair CEO Eddie Wilson told the Dáil's COVID committee it's a disaster - and has called for immediate changes:

Aer Lingus have a similar view - saying the greenlist effectively means Ireland is still closed for business.

CEO Sean Doyle said the impact on the aviation industry is not understood by most people.

While the DAA - which owns Dublin and Cork airports - said their losses since March have been massive.

TDs have been challenging the demand from Ryanair to open up the country to more international travel, worrying the risk outweighs the benefits.