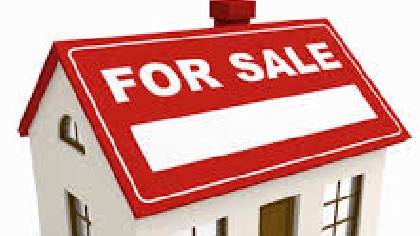 Residential property prices rose by 14.4 per cent in the year to May.
The price of buying a home increased by 16.6% outside Dublin , while they rose by 11.7% in the capital in the year to May.

Overall the cost rose by 14.4% in the 12 months to May, which is just a slight reduction in the rate of increase of 14.5% in the year to April.

The region outside the Dublin that saw the largest rise in prices was the South-East at 21.5% , while homes in the mid-west increased by 11.4%.

In Dublin the highest price growth was in the city at 14.1%, while Dun Laoghaire Rathdown prices rose by 9.2%.

The median price for a residential property was €290,000 in the year to May, across the country.

The lowest median price was €138,000 in Longford and the highest €601,000 in Dun Laoghaire Rathdown.
Outside of Dublin the most expensive averaged priced property was in County Wicklow at €397,000.