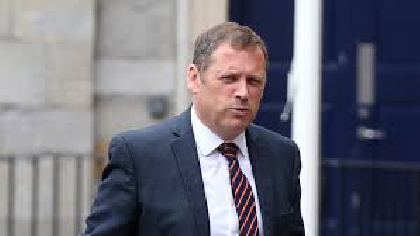 The Taoiseach has described Barry Cowen's statement to the Dail for his drink driving ban in 2016 as a ' clear abject apology'.

Minister Cowen said it was a one off incident and apart from a speeding fine which he received three months prior to his drink drive ban, he also admitted to another offence 14 years ago where he was fined for not displaying a tax disc.
A spokesperson for Micheál Martin says it's clear the Agriculture Minister deeply regrets what happened and his remorse is genuine.
However road safety groups and opposition parties say claiming others were driving on a provisional licence for years and so it was okay that he did it is not good enough. They say he also failed to confirm whether or not a qualified driver always travel with him in the car, or explain why he hadn't displayed learner plates and say when did he sit his full licence.