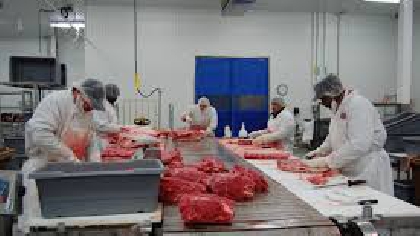 High clusters of coronavirus at meat plants will be the focus of the Covid-19 Committee later.
Trade union Siptu says its members are furious that their union has not been asked to appear before the committee.
It says the meat industry has refused to engage with it during the pandemic -- in stark contrast to co-operation between bosses and unions in construction.
the covid -19 committee will discuss the 850 confirmed cases of the virus and 16 clusters within Meat processing facilities.