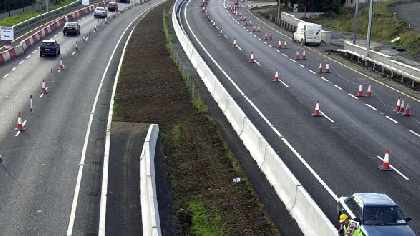 A Wicklow councillor says he has concerns about the preferred route being considered for the upgrade of the N11/M11.
The project team has selected the 'Red Corridor' proposal as the preferred route, which includes major investment in local roads to improve connectivity between towns and villages, including new pedestrian and cycling routes.
it also includes additional bus services for commuters to Dublin to end the heavy reliance of private car use for commuters along N11/M11
Wicklow minister Simon Harris has given his backing to the route, but speaking to East Coast FM's Morning Show, his party colleague Derek Mitchell said this route option proposes the closure of junction 10 at Delgany which he says will cause serious difficulties.