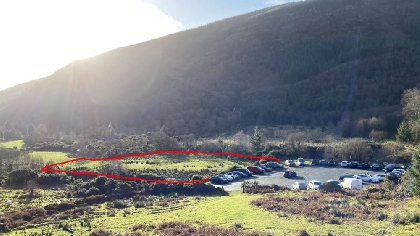 County Council officials have purchased an acre of land in Glenmalure to provide extra car parking spaces.
The current cark park at Baravore will be expanded to accommodate the large visitor numbers attracted to the area.
Councillor Pat Kennedy says it will help address a number of issues affecting residents.
These include the impeding of emergency services when responding to emergency incidents on mountains and bush fires.
Residents have also found access to their homes and lands being blocked.