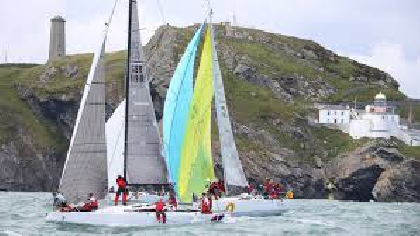 The biennial Round Ireland Yacht Race, which was due to get underway from Wicklow town in less than three weeks time, has been cancelled because of the Covid-19 pandemic.
In what would have been the 40th anniversary year for the event, a record number of participants from around the world were expected to take part in the race. The pandemic forced Wicklow sailing club to defer the original start from June until August the 22nd.
However with Coronavirus figures continuing to increase around the world, the club has cancelled this year's event. The next race is expected to take place in 2022.