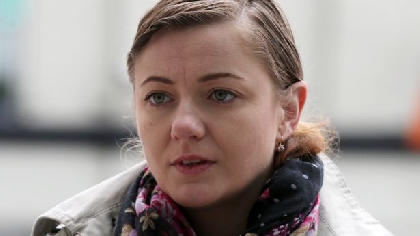 Ms Herda was sentenced to life in prison three years ago, for the murder of her work colleague in Arklow in 2013.
The 30 year old Polish waitress, was jailed after being convicted in 2016 for killing 32 year old Hungarian Csaba Orsos, after she deliberately drove her vehicle into the harbour in Arklow, knowing that he couldn't swim.
In a post online, her family revealed that the killer has been unwell for the last six months and is now undergoing treatment, but they haven't stated what she has been diagnosed with.
Herda is currently taking her case to the European Court of Human Rights, after losing an appeal against her conviction in the Irish Courts in late 2017.