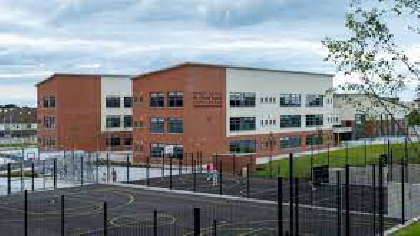 The school will be adjacent to Cairn's Hawkins Wood residential development, which is currently under construction, and its completed Glenheron residential development.
The sale is scheduled to complete in July 2022.
The new community secondary school will be constructed on the 11.5 acre, fully-serviced site, comprising c. 10,808 square metres of gross internal floor area, including 57 classrooms, a 1,000 square metre PE hall and gym and 6 outdoor hard play court areas.
The new secondary school will have the capacity to accommodate up to 1,000 students benefitting the broader Greystones community and its hinterland.
This will be the sixth school built and delivered on Cairn sites in recent years, providing new purpose-built educational facilities for in excess of 4,000 pupils in addition to up to six other serviced sites in our landbank which we have identified as being suitable for primary and secondary schools.