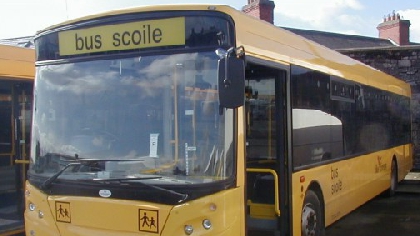 According to the Irish Independent, more than 30,000 children are understood to have applied for so-called 'concessionary' tickets just weeks before schools re-open.
However, only 24,000 seats have so far been issued.

Parents have received letters in recent days, informing them that their child will not get a bus place for the year ahead.
20 secondary school children living in rural Wexford are without a school bus place for the upcoming school year.

Due to higher demand than usual, many students have missed out.

Aisling Howard's three children have been getting the bus to Creagh College in Gorey for the last two and half years.

They didn't get a place this year and Aisling says it'll have a serious impact on the family.
While a number of students in Tinahely and Coolgreany have been told they won't be given a seat on their buses.