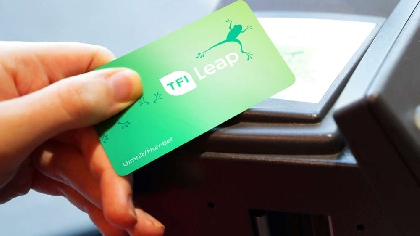 Councillor Stephen Stokes has expressed concern that Greystones, Charlesland, Delgany, Kilcoole, Killadreenan and Newcastle have been lumped into the new 50 kilometre outer zone.
Cllr Stokes advised that this means Greystones Municipal District commuters travelling to Dublin will pay either a national fare or Express Bus fares, plus a surcharge for every kilometre to the new Dublin City Zone.
Cllr Stokes stated: "We will have to see what the precise impact is. However it feels like commuters can't catch a break from the Government and the NTA. Many people in Greystones will remember when a return train ticket to Dublin was around €10. While I appreciate that the NTA wants to create fare consistency, it seems mad to put the Greystones District in to the same bracket with Trim, Navan, and Drogheda which are much further from Dublin."
The new changes are expected to take effect from late 2023. Cllr Stephen Stokes believes that the NTA logic which created the Dublin City Zone boundaries is questionable.
Cllr Stokes added: "The new Dublin City Zone is 23 kilometres. That is an unusual number to pick. Yet when you look at their strategy map, there are several commuter towns like Greystones just barely on the wrong side of the boundary. It looks like a prelude to much higher fares for Charlesland, Delgany, Greystones, Kilcoole, Killadreenan and Newcastle. Additionally as Newcastle is the furthest away from Dublin, commuters there are likely to be hit hardest by per kilometre stealth charges."
Cllr Stephen Stokes has written to the NTA and Green Party Minister, Eamon Ryan to highlight his concerns.
Cllr Stokes concluded: "Here we are again, talking about the NTA and Minister Ryan giving East Wicklow commuters a raw deal. If we want to get people out of cars we need to ensure that public transport is affordable, available and reliable. You would have to question the decision making."