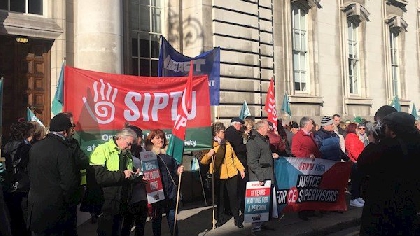 The Siptu and Forsa members will engage in 5 consecutive days of strike action starting on May 13th. 
The 1250 workers say they have no access to a pension scheme, despite a 2008 Labour Court recommendation to introduce one.

The action will disrupt community services, including childcare, elder care, and disability services.
Sinn Féin spokesperson for Employment Affairs & Social Protection Wicklow TD John Brady is calling on the government to step in and avert the strike action.