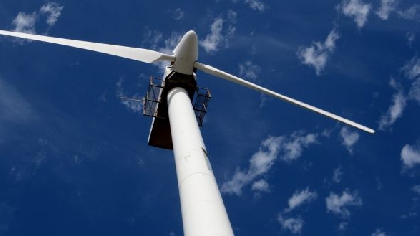 Ireland's largest Phase One offshore wind project, Codling Wind Park, has taken another significant step forward, with the submission of its application for a Maritime Area Consent (MAC) to the Irish Government.
The MAC is a new regulatory requirement for marine-based projects, which came into effect following the enactment of the Maritime Area Planning Act in December 2021. If Codling Wind Park's application is successful, it will allow the project to compete in the first Offshore Renewable Electricity Scheme (ORESS) auction, which is due to open later this year, and to submit a planning application to An Bord Pleanála.
The project has also announced changes to its management team, with the partners – EDF Renewables and Fred. Olsen Seawind – becoming more directly involved in the day-to-day running of what is a strategically important project for both companies.
Thomas Gellert, currently Senior VP Project Execution at Fred. Olsen Seawind, and Scott Sutherland, Head of Offshore Wind at EDF Renewables, have been appointed as co-project directors, bringing a combined almost 30 years' experience in the execution and delivery of industry-leading offshore wind projects.
They will take up their joint leadership role straight away, with former director Arno Verbeek continuing as a senior advisor to the partners.