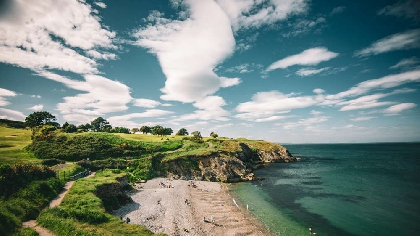 The Love Your Coast competition asks for amateur photographers to capture and celebrate the uniqueness of our coastal communities.
Wicklow has some of the most spectacular coastlines in the world and the group is encourage you to get out your cameras this summer as they explore the Irish coast and capture its beauty.
Last Year, 15 images scored top places in the competition with Declan Roche's image from the Wildlife and Underwater category, entitled Let Me Out (taken at the Wexford Harbour Quayfront in County Wexford) winning the overall Love Your Coast title for 2021.
Three Wicklow photographers placed within the top ten best Love Your Coast images over two categories in 2021. The first was Githin Tom Zachariah with their image A Small World for the Coastal Landscape category.
The next was Odeta Burokaite's image entitled Webbed Foot which placed in the top ten for the Creativity and the Coast category and the final top ten Wicklow image was James Grandfield's image entitled Three Generations from the Coastal Heritage category.
Photographers have until 9am on Monday the 29th August 2022 to submit their best images in one of five categories to be in with the chance to win a prize fund of €5,000 across all categories.