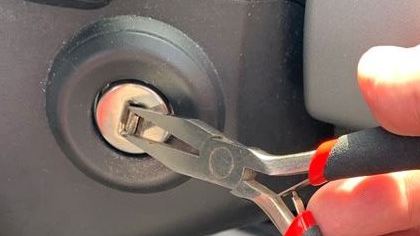 Gardai are warning motorists, particularly learner drivers that they will seize vehicles that are not road worthy or displaying the correct information.
It follows the seizure of a vehicle in Wicklow three days ago, which was being driven by an unaccompanied learner driver, who had no L plates on display.
The vehicle was stopped in NewtownMountKennedy on Sunday and a further inspection of the vehicle found a front tyre on the car was completely worn and bald, and the driver of the car had been using a pliers to start the vehicle.
The car was seized and gardai say proceedings will follow.