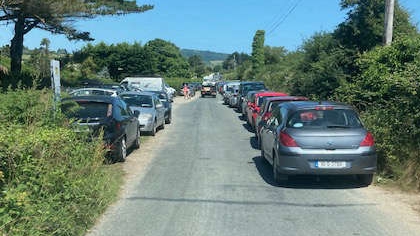 Some parking measures were introduced in Brittas Bay over the weekend, designed to eliminate the growing incidents of illegal parking and traffic congestion in the area.
Double yellow lines were introduced along sections of the coast road, but not at parts where cars have been parking on both sides of the road.
Do not park poles were also erected along the route, but a number of motorists chose to ignore both the road markings and the barriers and parked on the side of the road.
Another issue of growing concern is parking at McDaniels pub. The operators of the venue have closed off their car park, which has led to customers parking on both sides of the road and blocking off one lane of the road, which runs from McDaniels to the Beehive pub.
A local campaign has also been established to provide footpaths along the coast road to improve safety for pedestrians.