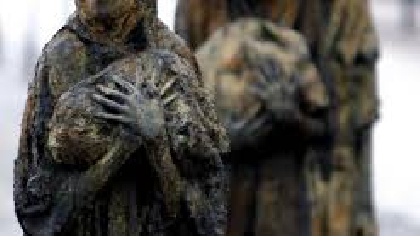 The site on Coillte land near the Woodenbridge Hotel is believed to be a mass grave that dates back to 1847.
The Committee for Commemoration of Irish Famine says the granite stone needs to be protected as it has become almost lost under bushes and undergrowth.
However according to the Wicklow People a licence has to be granted before any investigation can take place.
It's believed the remaining base of a grotto, similar to the famine memorial grotto in Rathdrum is also contained at the site.