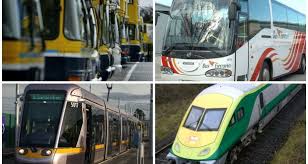 Social Justice Ireland has called for public transport services in rural Ireland to be improved.
They released a report this morning showing how rural families are being hit hardest by the rise in the cost of fuel.

The advocacy group have published their Public Services' Policy Brief today which shows that those in the bottom 20% of the income distribution are disproportionately impacted by cost of living increases.

There are calls for the government to provide more funding for these essential services in the Budget.

In 2019, Nearly three quarters of all journeys taken were by private car whereas public transport accounted for just 4.8% of all journeys.