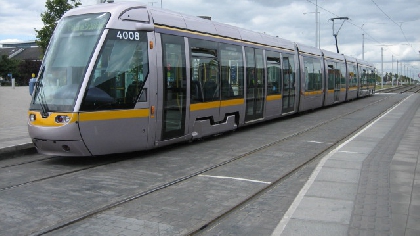 The Luas is to be extended to Bray as part of the Greater Dublin Area Transport Strategy
However Councillor Stephen Stokes has expressed concern over the time frames.
The Luas to Bray is planned for 2029, provided that there are no unexpected delays.
Meanwhile extending the Luas to UCD is not planned until after 2042.
This announcement follows a recent presentation from the NTA Park & Ride Team to Wicklow County Council.
Three new park and ride facilities are due to be built in Greystones, Ashford and Bray.