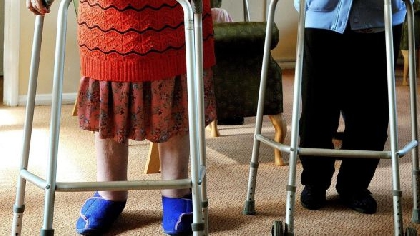 Wicklow T.D. John Brady has called on the Minister for Health to order a public enquiry into the Covid-19 deaths of a high number of former residents of St Brigid's Nursing Home in Crooksling, on the Dublin- West Wicklow border, after they were moved to other centres by the HSE in March of this year.
17 former residents of the Nursing Home died, 12 as a result of Covid-related illness.
34 staff also tested positive for the virus.
In late March the first Crooksling resident tested positive for Covid-19, while the HSE fast-tracked plans to close the nursing home.
46 of the residents were transferred to Tymon North, two residents were moved to Baltinglass Hospital and one resident to the Maynooth Community Care Unit.
The transfer of residents happened while eight of the residents were awaiting test results for the virus.