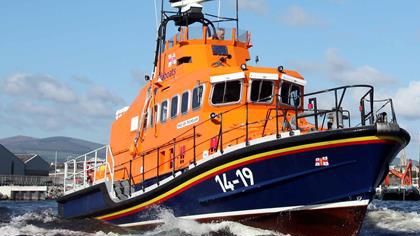 It's been a busy few days for Arklow RNLI.
On Tuesday afternoon, the All- weather Trent Class lifeboat was called out to assist a fishing vessel which had lost propulsion, near Ennereilly beach. The stricken vessel was towed safely back to shore.
At around 8 o'clock yesterday evening the crew were called out after reports of a kitesurfer in difficulty 6 miles North East of Arklow.
While the Lifeboat was enroute, the crew of a passing racing yacht involved in the Dunlaoghaire to Dingle yacht race had located the kitesurfer close to Mizen Head.
The casualty was transferred to Arklow Lifeboat who returned him safely to shore.