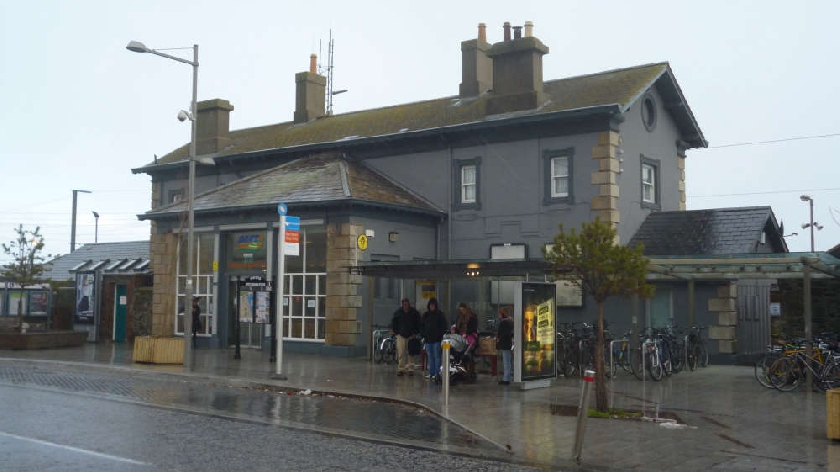 The bus stops outside Greystones Railway Station are set to be repaired.
The bus stops outside Greystones Railway Station are set to be repaired. The matter was raised by Cllr Stephen Stokes at the monthly meeting of the Greystones Municipal District. Cllr Stokes stated:
"Some of the blocks are banjaxed. From a road safety point of view they need urgent attention. However due to the high volume of traffic the work will need to be done at night."
The issue is affecting both bus stops outside Greystones Railway Station. However Cllr Stephen Stokes believes that the southbound bus stop is particularly bad. Cllr Stokes added:
"I am thankful for the commitment from the Council Team to action the necessary repairs. It's not a simple job. Whatever improvements are made, they need to be able to sustain the weight of heavy traffic, including buses."
Cllr Stephen Stokes also highlighted the crossing outside the Burnaby Pub, which is being considered for improvement.
Stokes cited the importance of road safety, but also highlighted the visual impact. Cllr Stokes noted:
"First and foremost, is road safety. If someone is cycling south, they could easily come a cropper on the wonky blocks. But also if a visitor comes out of Greystones Railway Station, one of the first things they will see is the road in need of some TLC. It's not a great visual impression at the moment."
Work is expected to be completed soon. Cllr Stokes thanked the District Engineer and Outdoor Team for their hard work. He concluded:
"There are a lot of repairs to do in the area. But the Council Team always do a superb job. I will continue to press for improvements in Charlesland, Delgany, Greystones, Kilcoole, Killadreenan and Newcastle."