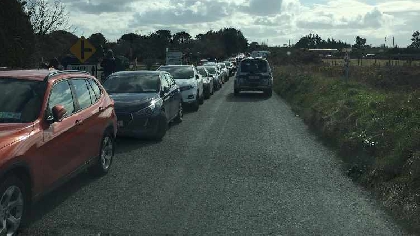 Wicklow County Council says from this afternoon, its car parks at Brittas Bay will be open to the public free of charge.
Yesterday traffic on the coast road was brought to a standstill as Hundreds of motorists parked at the side of the road to access the beach.
The Council says to address this issue,free access is being given to both car parks at Brittas Bay from today.