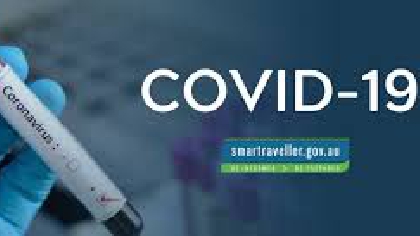 Another 74 people tested positive here for Covid 19 yesterday, bringing the total in the Republic to 366.
The Department of Health has also published a breakdown of the country's first 271 cases. Dublin had the highest number at 129, Cork had 48 and Limerick had 14. Of those 271 cases, Wicklow was fifth highest with 9 cases, while Wexford, Kildare and Carlow each had five confirmed cases.
Most cases are linked to travel, a fifth are healthcare workers and two thirds are under the age of 55. 25% of cases are aged between 25 and 44. 40% are male with 59% female.
Chief medical officer Tony Holohan says that should act as a wake-up call to younger people.
% of Total

Total number cases

271

Total number hospitalised

84

31%

Total number admitted to ICU

6

2%

Total number deaths

2

0.7%

Case fatality rate

0.7%

Total number healthcare workers

59

22%

Number clusters notified

23

Source: HPSC 16/3/20
| | | |
| --- | --- | --- |
| Age Group | | |
| <1 | 1 | 0% |
| 1 – 4 | 0 | 0% |
| 5 - 14 | 4 | 1% |
| 15 - 24 | 28 | 10% |
| 25 - 34 | 48 | 18% |
| 35 - 44 | 62 | 23% |
| 45 - 54 | 40 | 15% |
| 55 - 64 | 46 | 17% |
| 65+ | 42 | 15% |
| Total | 271 | |
| | | |
| Transmission Classification | | |
| Community transmission | 60 | 22% |
| Contact with a confirmed case | 45 | 17% |
| Travel abroad | 113 | 42% |
| Under investigation | 53 | 20% |
| Total | 271 | |
| | | |
| --- | --- | --- |
| Healthcare Workers | | |
| Travel related | 22 | 37% |
| No foreign travel | 36 | 61% |
| Under investigation | 1 | 2% |
| Total | 59 | |
| | |
| --- | --- |
| Counties | No. Cases |
| Carlow | < = 5 |
| Cavan | < = 5 |
| Clare | < = 5 |
| Donegal | < = 5 |
| Kildare | < = 5 |
| Kilkenny | < = 5 |
| Longford | < = 5 |
| Louth | < = 5 |
| Mayo | < = 5 |
| Meath | < = 5 |
| Offaly | < = 5 |
| Roscommon | < = 5 |
| Sligo | < = 5 |
| Tipperary | < = 5 |
| Wexford | < = 5 |
| Kerry | 6 |
| Waterford | 7 |
| Westmeath | 7 |
| Wicklow | 9 |
| Galway | 12 |
| Limerick | 14 |
| Cork | 48 |
| Dublin | 129 |