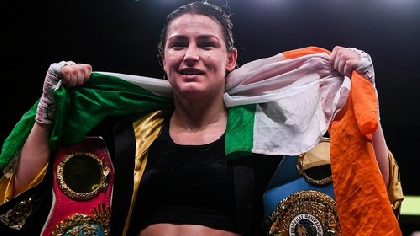 Katie Taylor says Saturday's homecoming fight against Chantelle Cameron will be the biggest of her career.
Katie Taylor said she just 'came up short' after her first defeat as a professional boxer on Saturday night.

The Bray fighter lost on a majority decision to England's Chantelle Cameron in their super lightweight title fight at Dublin's 3 Arena - Taylor's first ever pro fight in Ireland.

It's expected Cameron could demand different conditions for a rematch, including a possible change of venue city.
Taylor says her first professional fight on Irish soil is bringing back a lot of memories.