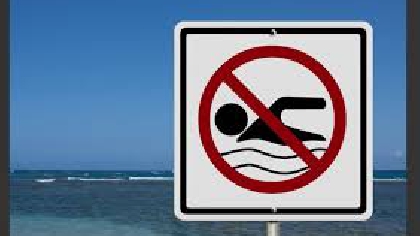 A bathing ban has been put in place for South of Bray harbour and the Bray promenade, after tests revealed a high level of bacteria in the water.
It follows bans put in place for Dublin's Dollymount Strand, Sandymount Strand and Portmarnock's Velvet Strand.
the Bray Ban is being blamed on storm water outfalls at the Bray sewerage treatment plant, due to heavy rain in recent days. the ban is expected to last three days.